Cars and motorcycles are my passion, and I've built a long-standing career around writing about all things automotive. The numerous major publications, websites and brands for which I've worked, both freelance and on-staff, are testament to my extensive knowledge, understanding and experience of the motoring industry and publishing world. As you browse my website, you'll see examples from my extensive portfolio. I've earned a few Guild of Motoring Writers awards along the way, as well: Editor of the Year – Highly Commended; Feature Writer of the Year – Highly Commended; and Road Safety Writer of the Year.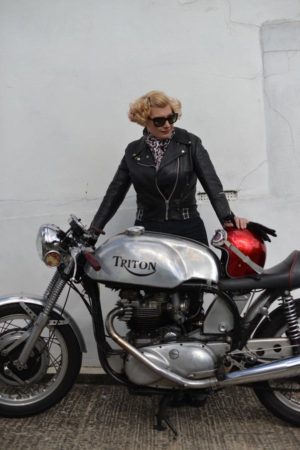 I own a fleet of interesting vehicles, and I'm never afraid to don my overalls and get stuck in. I inherited a family passion for all things old, obscure and knackered, and owned my first motorcycle at four years old. OK, so it was made of yellow vacuum-formed plastic and I had to paddle it along the ground with my feet while making 'brum brum' noises, but it started me on the slippery slope to mechanical mania.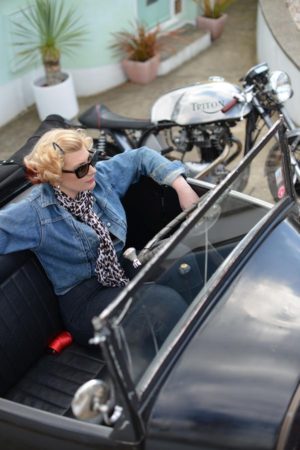 My first historic car, bought at 17, was a 1957 Ford Consul, and it was swiftly followed by a succession of yet more quaint British classics, before I moved on to their larger, noisier, thirstier and altogether more vulgar American cousins. A 1969 Plymouth Road Runner muscle car, 1952 Studebaker Champion Starlight Coupe, 1929 Ford Model A roadster hot rod and 1956 Chevrolet pick-up currently vie for my attention – and my bank balance.
Having passed my motorcycle test at 19, I was promptly entrusted with my father's 1958 Triumph Thunderbird. I still have it, along with a 1962 Triton café racer, pre-WWII Harley-Davidson WL45, 1952 Sunbeam S8 that was also my dad's, and the loudest 2007 Triumph Thruxton on the planet.
Yes, you could call me a bit of a petrolhead.
(Images: Hiroyuki Maeda, Rustless)